Welcome to Lindsey's Well Pet Mobile Vet
Your Veterinarian in New Castle,DE
Call us at 302-559-1740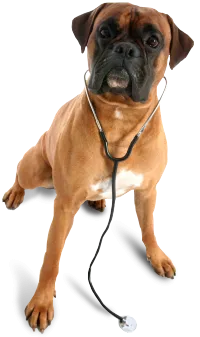 New Castle, DE Veterinarian
Serving Northern Delaware, Cecil County,Maryland,
Southeast Pennsylvania
Lindsey's Well Pet Mobile Vet, LLC
Does your pet need a checkup but you're having trouble finding the time to take him all the way across town to visit the vet? Lindsey's Well Pet Mobile Vet, LLC is here to help.
We are a veterinary clinic on wheels – we come to you! Whether you're looking for a routine health examination, need a tooth extraction procedure or need a canine distemper vaccination, we have everything you'd get at a primary veterinary clinic.
We are the only mobile vet in the area who can perform intensive procedures, such as surgery, dentistry and x-rays, from our truck. And with over 25 years of experience, you can trust your pet is receiving the best in veterinary care.
For all your veterinary needs:
Veterinary Services – routine blood work, radiology, dental cleanings, health
examinations, and more.
Surgical Services – spay, neuter, mass removal, and tooth extractions.
Vaccinations – Lyme, rabies, canine distemper, feline leukemia, and more.
We are licensed and insured in Delaware, Pennsylvania and Maryland.
We come to you! Call Lindsey's Well Pet Mobile Vet, LLC today at 302-559-1740 with any of your veterinary needs.
We are taking new clients. Online request for appointment must hear from the receptionist to conform the appointment.
House Call Fee: $ 88.00
House Call Fee Out of area: $118.00
The house call fee can be divided between 2 or more clients at the same location
Exam:$62.22
Exam Additional Pet:$41.50
Vaccines Run Between:$38.00 - 70.00
Euthanasia: Call for price
At Lindsey's Well Pet Mobile Vet, we treat your pets like the valued family members they are.
Ethel Lindsey
New Castle Veterinarian | Lindsey's Well Pet Mobile Vet | 302-559-1740
PO Box 878
New Castle, DE 19720